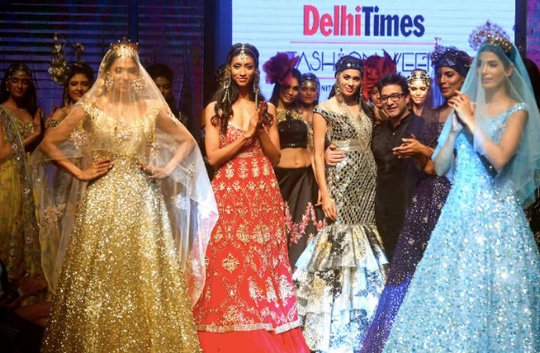 Talent Factory is a full service fashion and talentmanagement company. We have been providing solutions tosome high decibel brands in accentuating their rightful brandpresence and achieving their communication goals withfashion campaigns and enterprising fashion intellectualproperties.
With a team of fashion experts from around the country,Talent Factory has been instrumental in nurturing manyaspiring models who are on their road to stardom. Thecelebrity management wing provides solutions to select theright star who matches the ethos of your establishment.Talent Factory continues to be at the forefront of fashion byestablishing careers of our talent on a holistic level andsetting trends within the industry. Currently, Talent Factoryoperates offices in New Delhi, Mumbai, Lucknow alongside atrusted network of associate agencies around the world.
STALWARTS SPEAK
Delhi Times PCJ India Showcase Week 2017 | Malaika Arora Khan for PC Jeweller
Mandira Wirk and Sana Dua | Delhi Times Lifestyle Week 2017
Rina Dhaka | Bombay Times Fashion Week 2017
Delhi Times Lifestyle Week 2017 | Kohler | Panasonic Beauty
© 2017 Team Talent Factory. All Rights Reserved.